tomorrow is the Lantern Festival. According to the custom, some places want to eat yuanxiao and some places want to eat tangyuan. Do you know the difference between Yuanxiao and Tangyuan?
and
1. The production process is different.
and
generally speaking, the North eat "roll" Lantern Festival, the South eat "Bao" dumpling.
and
northern Lantern Festival, first mix the stuffing, mix well, spread into large round thin slices, cool and then cut into cubes smaller than table tennis balls. Then put the stuffing into a dustpan, pour in a proper amount of rice flour, and sprinkle water while rolling until the stuffing is covered with glutinous rice flour and rolled into a ball.
,
,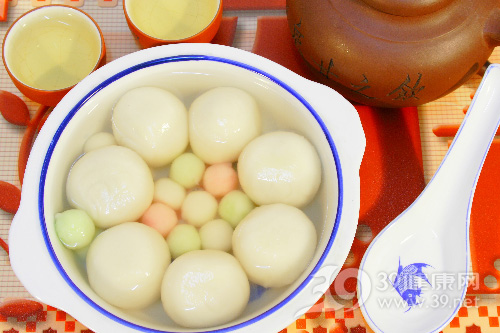 ,
,
are very simple, similar to dumplings, but do not need a rolling pin. It is the first glutinous rice flour and water into a ball, put a few hours to let it "wake up" thoroughly. Wet glutinous rice flour is very sticky. You just need to pull a small ball of wet noodles by hand and extrude it into a disc shape. Use chopsticks to pick a ball of stuffing on the glutinous rice slices, and then turn both hands while closing the mouth to make dumplings.
2. Different storage time,
and
glutinous rice flour layer is very thin, the surface is dry, when cooking, the rice powder absorbed water and become paste, the skin and stuffing are chewy, so it is not suitable to store for a long time; and the surface of Tangyuan already contains enough water, which is delicate and soft, and has the best flavor when cooked and eaten. Of course, it can also be refrigerated.
and
3. Different fillings are used in the
and
Lantern Festival, while Tangyuan can be divided into filling and non filling, and Tangyuan with stuffing can be salty, sweet, meat and vegetable. Of course, that was the past. Now, no matter the Lantern Festival or the dumpling, there are all kinds of exotic stuffing, only unexpected, not impossible. The taste of
and
is different. The taste of
and
Lantern Festival is rough, but the stuffing is mostly sweet, sugar and sesame. After cooking, it will not be as clear as Tangyuan, the water will be a little muddy, the skin is soft, the filling is hard and firm, and the Tangyuan is soft and glutinous.
related reading:
2 dumplings = 1 bowl of rice? How high is the heat of a dumpling?
Lantern Festival eat Lantern Festival, how to eat more healthy? How to cook
and
Lantern Festival?