this morning a netizen asked me: Xiong Miao nutritionist, would you like to have breakfast every day? I said: good! She continued: I didn't eat breakfast before, but now I'm concerned about nutrition and health. I know breakfast is very important. I had milk and eggs for breakfast today. Is there anything else I need?
,
,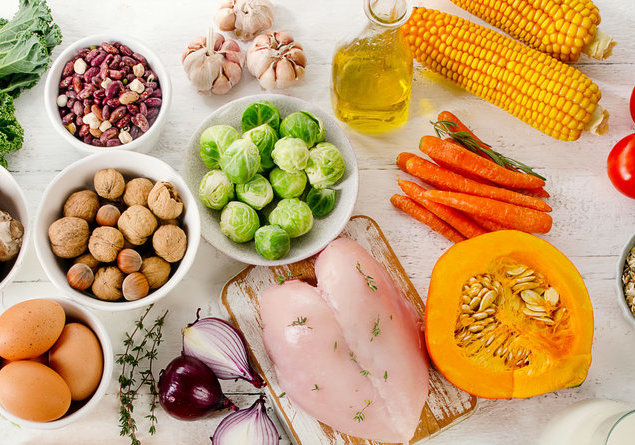 ,
,
[milk + eggs] this is the most typical breakfast for Chinese people. I always think that this kind of western breakfast is the best, but I don't know that there is still a lack of energy and nutrients carbohydrate that human body needs most. Milk + eggs these two kinds of food itself is good food, but has not matched well, can not count as the nutritious breakfast. If you add 2 slices of whole wheat bread and a dish of fruit on this basis, it will be more perfect. Or change bread into corn, sweet potato, yam, pumpkin, taro, purple potato and other grains are very easy to buy. Milk and eggs only get the right amount of high-quality protein. Not enough energy for one person's breakfast.
and
nutritious breakfast can not be separated from staple food, providing energy
and
[opinion of Xiong Miao nutritionist]: scientific breakfast should be a breakfast with balanced structure, and the amount of protein, fat and carbohydrate should be a reasonable structure, among which carbohydrate is the basis, which many people do not realize. In the dietary structure recommended by the Chinese Nutrition Society, the ratio of calorific value of protein, fat and carbohydrate should be between 12:25 and 30:60. It can be seen that carbohydrate accounts for the largest proportion among them. Grain is the main source of carbohydrate.
and
Chinese people have always been the main source of nutrition. However, with the change of people's taste and the need to cope with the fast-paced life, cereals are ignored. In fact, grain breakfast is the most suitable for modern families of all ages of the ideal breakfast. Grains are rich in carbohydrates, proteins and B vitamins, and also provide a certain amount of inorganic salts. The fat content of grain is low, about 2%. Grain has the characteristics of low fat, low cholesterol and long-term energy release. With the combination of
and
, the brain needs
and
. After more than 10 hours of energy consumption overnight, the human body in the morning needs to rely on breakfast rich in carbohydrates to replenish energy, while milk and eggs can not provide enough energy. Milk and eggs provide high-quality protein mainly for the body structure, while staple foods such as steamed bread and rice are rich in carbohydrates to provide energy. For brain cells, adequate carbohydrate can supplement its energy. The balanced breakfast of
and
is conducive to creativity. The energy of
and
mainly comes from carbohydrate (staple food of rice), protein and fat. However, carbohydrate is the only energy substance for the activity of brain nerve tissue, and its storage capacity is very small. Therefore, when there is more mental activity, as long as sufficient carbohydrate food is ensured, it is to give the brain enough motive power.
Xiong Miao nutritionist concluded: the most needed breakfast is to eat some staple food: porridge, potato, noodles, steamed buns, corn, steamed bread and other carbohydrate production nutrients