In recent years, the incidence rate of colorectal cancer in China has been increasing. "2017 China Cancer situation and trend" report shows that colorectal cancer has become the fifth cause of cancer death in China after lung cancer, gastric cancer, esophageal cancer and liver cancer. If according to the total number of colorectal cancer cases and deaths, China has accounted for the first place in the world.
and
colon cancer is often associated with daily eating habits, and if some food is often eaten, it will greatly increase the risk of colon cancer.
,
,
,
,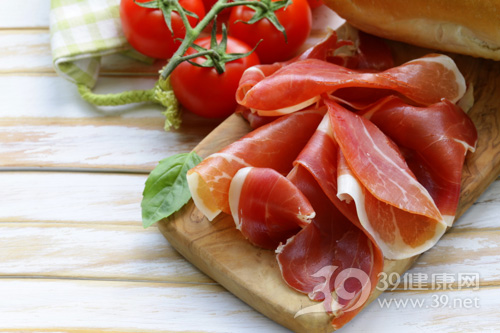 ,
,
1. Alcohol
and
studies have shown that alcohol intake increases the risk of more than a dozen cancers. Daily intake of 30 grams of alcohol, equivalent to 3% alcohol beer 1000 ml or 39 degrees of liquor less than 100 grams, will significantly increase the risk of colorectal cancer. Therefore, Chinese dietary guidelines recommend that alcohol intake should not exceed 15 grams per day for women and 25 grams for men.
and
. Now many people on the Internet claim that proper drinking is good for health. In fact, if you are a person who does not drink, you don't have to learn to drink in the name of health, including red wine and other fruit wine. It has been reported that processed meat products (such as sausage, ham, bacon, hot dog, etc.) have been recognized as a class of carcinogens by the World Health Organization (who) and the international agency for research on cancer (IARC), precisely because they promote the risk of colorectal cancer.
the processed meat products here include all kinds of meat products smoked, salted, cured and added with sodium nitrite and other coloring preservatives. Of course, it also includes the pickled meat that many people make at home. Red meat
red meat refers to red beef cattle, sheep, pork and other meat, although not as good as processed meat products, but the intake of more than 500 grams of red meat per week will also increase the risk of colon cancer. Chinese dietary guidelines recommend that 40-75 grams of red meat a day should be consumed, and no more than 525 grams per week.
and
References: foods that attract and prevent colon cancer are these 》, fan Zhihong