shrimp is a common seafood on the table of coastal people, and it is also a delicious food that can't stop eating. But many people never thought that one day, shrimp can become a dangerous species to kill people!
a few days ago, Ms. Wang of Lianyungang accidentally pricked her finger by the tail of the shrimp when she washed shrimp. She was only a little swollen, so she didn't go to see a doctor. Who knows, two days later, her legs were swollen, but also a large number of blood bubbles, to the hospital she had shock, with multiple organ failure. The main culprit is the marine Vibrio vulnificus on shrimp.
,
,
,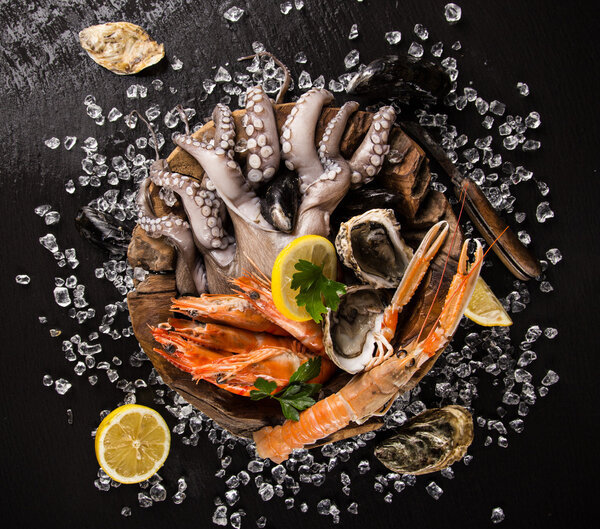 ,
,
,
marine Vibrio vulnificus are rarely known. Vibrio vulnificus
and
are widely distributed. They like the environment around 20 ℃ and the seawater with salt content of 0.7-1.6%. Therefore, Vibrio vulnificus is more common in the tropical and subtropical coastal waters with similar temperature and salinity, especially in the sea water of the Bay and the sediment of the seabed. The
and
Vibrio vulnificus can propagate rapidly in high temperature days from August to October. This period was also the peak period of Vibrio vulnificus infection. There were cases of Vibrio vulnificus infection in Thailand, Malaysia, the United States and Japan, Taiwan and Ningbo in China. How much harm does
and
Vibrio vulnificus do to human beings?
and
are the "silent killers" of marine Vibrio vulnificus, which is derived from its extremely high mortality: once infected, the disease will be very urgent, and the disease will aggravate rapidly. More than 70% of the patients will be found with multiple organ dysfunction within 48 hours of medical treatment, and then die. In the past ten years, Xiangshan County People's hospital has treated five patients with Vibrio vulnificus infection. Four of them died, and one survived, but suffered severe liver injury.
marine Vibrio vulnificus kill silent, how can we prevent it? In order to prevent Vibrio vulnificus, it is necessary to know two main infection routes:
and
. One of them is to eat raw shellfish, especially oysters. Eating raw or mixed seafood not only has the risk of gastroenteritis, but also may cause sepsis and cellulitis, with a mortality rate of more than 50%.
and
high-temperature cooking can kill Vibrio vulnificus, so we should eat less raw and cold food, especially shellfish seafood.
or
is another way of infection, that is, damaged limbs touch sea seafood, or be stabbed by seafood, such as Ms. Wang. If the wound is exposed to the sea water containing the marine Vibrio vulnificus, it will rapidly propagate and spread in the affected area. If it is mild, it will ulcerate. If it is serious, it may induce myositis and myositis, leading to tissue necrosis, even septicemia and organ failure and other consequences, and lose life.
and
are safe as long as they stay away from the sea water after their limbs are damaged, wear plastic gloves when washing seafood, and be careful to be stabbed by thorny food such as shrimp head and crab feet.
however, we do not have to give up Cooking Seafood and stay away from the sea just because we are afraid of Vibrio vulnificus. In fact, Vibrio vulnificus is not dangerous for people with normal immunity. It is necessary to be cautious for those who are suffering from diseases and have weak physique or old people and children.
39 Health Net( www.39.net )Original content, without authorization, can not be reproduced, violators must be punished. Please contact: 020-85501999-8819 or [email protected]