has become the focus of media attention. This stems from a report from the international agency for research on cancer (IARC), which said there was sufficient evidence that processed meat products such as hot dogs and ham could cause colorectal cancer.
and
human beings need to take nutrition from food. Food can be divided into plant food and animal food. Cereals, fruits and vegetables belong to plant food, chicken, duck, fish, meat, egg and milk are all animal food. Animal food is a good source of high quality protein, lipids, fat soluble vitamins, B vitamins and minerals, and is an important part of healthy diet.
,
,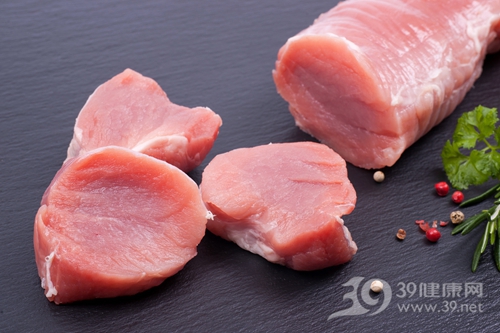 ,
,
can be divided into "red meat" and "white meat" according to the color of animal food. This method is based on the color of meat before cooking. The meat that is red before cooking belongs to "red meat", including pork, beef, mutton and other mammals we often eat; while the meat that is light color before cooking belongs to "white meat", including non mammals such as chicken, duck, goose, fish, shrimp, crab, oyster and clam Meat.
and
red meat and white meat were divided by researchers in order to analyze the impact of different colors of meat on health. In fact, this classification method is not perfect. For example, salmon meat is red before cooking, but it belongs to white meat. In addition, the color of cooked meat should not be used as a way to judge whether it is red or white. Pork before cooking is red, but it will turn white after cooking, but the pork is still red; shrimp and crab will turn red after heating, but still belong to white meat. We understand the general division on the line, do not have to go to the top.
the color of human blood is red, which is mainly related to the red blood cells in the blood. Red blood cells contain hemoglobin, one of the components of hemoglobin is iron. Hemoglobin transports oxygen to all parts of the body. Similarly, the color of red meat is mainly due to the presence of myoglobin in mammalian meat. Myoglobin is a protein, one of its components also includes iron. Myoglobin can transport oxygen to animal muscles.
and
researchers analyzed the impact of eating red meat and white meat on health, and found that excessive intake of red meat can increase the risk of all-cause death in men, increase the risk of colorectal cancer, and increase the risk of obesity; excessive intake of smoked meat can increase the risk of gastric cancer and esophageal cancer. It should be noted that "excessive intake" does not mean that eating red meat will increase the risk of disease. There is a dose effect relationship between food and health, that is to say, the effect of food on health depends on the amount of food eaten and the composition of food.
and
analysis showed that people who ate more red meat had a higher risk of some diseases, mainly because red meat contained more fat and more saturated fatty acids than white meat. Animal fat mainly provides energy. Excessive intake of energy will increase the risk of obesity and cardiovascular disease. Excessive intake of saturated fatty acids is the strongest factor leading to the increase of blood cholesterol and low-density lipoprotein cholesterol.
and
no matter red meat or white meat: (1) all contain fat, but more or less; (2) they all contain saturated fatty acid and unsaturated fatty acid, and the content is relative. In the same weight meat, pork had the highest fat content, followed by mutton and beef. Even in red meat lean meat, fat content is also quite a lot. The fat content of chicken and duck was also lower, and the content of unsaturated fatty acid was higher. The fat content of fish is generally low, and it contains more polyunsaturated fatty acids. Deep sea fish are rich in EPA and DHA, which have a certain role in preventing dyslipidemia and cardiovascular and cerebrovascular diseases.
and
each kind of food has its own characteristics of nutritional content. No natural food can meet all the nutritional needs of our body. Red meat has more fat, but it is rich in minerals, especially iron and zinc, and is easy to be absorbed and used by the human body. It is also rich in protein and vitamins (B1, B2, a, d). Excessive eating is not conducive to health, it is recommended to eat in moderation. The Chinese Nutrition Society recommends that adults should eat 50-100g (1-22g) of fish and shrimp, and 50-75g of livestock and poultry meat. For those residents who eat too much meat, especially those who eat too much pork, they should pay attention to adjustment and try to eat more chicken, duck and fish. There are also some people who usually eat animal food is not enough, should be appropriately increased.
39 Health Net( www.39.net )Original content, without authorization, can not be reproduced, violators must be punished. Please contact: 020-85501999-8819 or [email protected]