From ancient times to the present,
has been defined as "vulnerable group" naturally, whether it is the traditional concept, the actual role played by men, the responsibilities they undertake, and their inborn physiological advantages over women, so that women are naturally identified as "vulnerable groups", and men are the main productive force of a family, which is worthy of the name of "pillar".
and
men are under great pressure, and their health is also harmed unconsciously. In order to call on the world to pay attention to men's health, the World Health Organization has designated October 28 as "World Men's Health Day". Since 2000, China has been carrying out "men's Health Day" on October 28 every year. Since 2001, the general office of the national population and Family Planning Commission has issued the notice on carrying out men's health publicity day and determined the theme of the activity. We call on the whole society to pay more attention to men's health and every family to pay more attention to men's health. The health of
and
is caused by many factors, and nutrition is the basis of health. Therefore, to pay attention to men's health, we should start with reasonable diet and balanced nutrition. It is the basic principle of diet that we must follow. We should take cereals as the main food, eat vegetables and fruits every day, beans and dairy products, and fish, eggs and lean meat every day. Food variety: do not eat or eat less sweet food, nutrition collocation is reasonable, eat vegetables and fruits rich in dietary fiber, vitamins and minerals every day. Fruits are rich in dietary fiber, which can promote intestinal peristalsis, prevent constipation, and prevent intestinal cancer; fruits contain more pectin, which can reduce cholesterol, help prevent atherosclerosis, and promote the excretion of harmful substances in the intestine. Fruits also contain flavonoids, aromatic substances and other phytochemicals, which have special biological activities and are beneficial to human health.
chicken, duck, fish, meat and other animal foods provide high-quality protein, can enhance the body's immunity. Dairy products are rich in calcium, which is good for bone health. Oysters and other seafood are rich in zinc, which is beneficial to male function and health.
2. Light diet, low fat and less salt: mainly plant food. Too much fat can cause obesity, increase the risk of atherosclerosis, colon cancer, prostate cancer and so on. Diet should be light, too much salt will increase the risk of high blood pressure. Remember: fat is not a blessing, thick waist is not demeanor, but just a manifestation of disease. The diet should not be too greasy, not too salty, do not eat too much animal food and fried, smoked, pickled food.
3, often eat nuts: nuts are rich in nutrition, in addition to rich in protein and fat, but also contains a large number of vitamin E, folic acid, magnesium, potassium, copper, monounsaturated fatty acids and polyunsaturated fatty acids and more dietary fiber, which is beneficial to health. Eating a small amount of nuts a week may help heart health. Take peanuts, walnuts and pine nuts every day to add value to your health.
,
,
,
,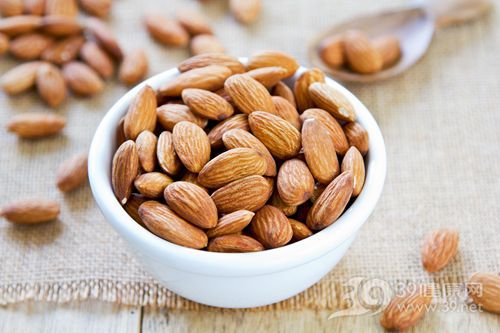 ,
,
,
,
4. Moderate alcohol consumption: frequent excessive drinking will reduce appetite and food intake, cause multiple nutrient deficiency, acute and chronic alcoholism, alcoholic fatty liver disease, and even alcoholic cirrhosis in severe cases. Excessive drinking also increases the risk of hypertension, stroke and other diseases, and can lead to increased accidents and violence, which is harmful to personal health and social stability. Adequate drinking water: 60-65% of adult body water, 70% of liver, brain and skin, 45% of bone and 80% of blood. The role of water is the role of lubrication, joint lubricant, saliva, gastrointestinal mucus secreted by the digestive tract, respiratory system airway mucus, urogenital tract mucus, etc. are inseparable from water. Drinking time should be allocated at any time of the day, the principle is a small number of times, each time about 200 ml.
6. Exercise every day: exercise not only helps to maintain a healthy weight, increase the style and charm of men, but also reduces the risk of chronic diseases such as hypertension, stroke, coronary heart disease, type 2 diabetes, colon cancer, breast cancer and osteoporosis; at the same time, it helps to regulate psychological balance, effectively eliminate stress, relieve depression and anxiety symptoms, and improve sleep. It is recommended to walk at least 6000 steps a day.
39 Health Net( www.39.net )Original content, without authorization, can not be reproduced, violators must be punished. Please contact: 020-85501999-8819 or [email protected]