has now entered the late autumn and early winter, the weather has become windy and dry. Many people have such experience, often feel dry mouth, frequent drinking water can not be relieved; dry nose and throat, dry cough, less phlegm, dry skin, itching and even chapped, and some people have dry stool and constipation. In particular, central heating in the north will make the room drier, and these symptoms will become more serious. The above symptoms of
and
are autumn dryness, that is, the lack of water in the body. Although people say that women are made of water. In fact, no matter women or men, everyone is made of water. Because water is the most abundant substance in the body, accounting for 60% ~ 70% of adult body weight. The younger you are, the more water accounts for. The second role of water is lubrication. The formation of joint lubricant, saliva, gastrointestinal mucus secreted by digestive tract, mucus in respiratory system airway and urogenital tract cannot be separated from water. Therefore, when the climate is dry and water is not enough, the above-mentioned "autumn dryness" symptoms will appear, affecting our life and health.
,
,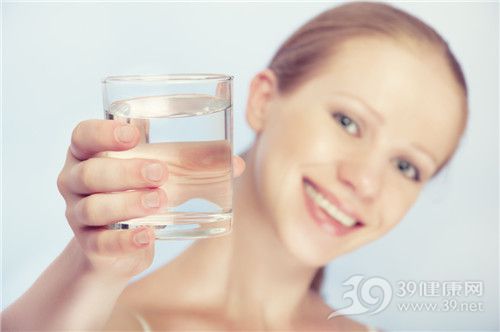 ,
,
as we all know, the water we need mainly comes from three ways: drinking water, food and internal water.
1. Drinking water: including white water, tea, drinks, etc. through drinking water, we can obtain a lot of water, which accounts for about 60%.
2. Water from food: the diet of Chinese residents is mainly plant-based food, fruits and vegetables contain a lot of water; in addition, steaming, stewing, boiling, frying and other cooking methods can not only retain most of the water in the food, but also add a certain amount of water when cooking. Therefore, we can get a certain amount of water from food. According to a survey conducted by the Institute for nutrition and food safety of the Chinese Center for Disease Control and prevention in Beijing, Shanghai, Chengdu and Guangzhou, about 40% of water is obtained from food every day.
3. Endogenous water: refers to the water produced by the metabolism of three nutrients (protein, fat and carbohydrate) in the body. It is also a way for the body to obtain water, but the proportion is very small. How can
and
judge whether the body is short of water? Thirst is often used as a method to judge the water shortage of the body. In fact, when a godfather is thirsty, the water shortage of the body has exceeded 1% of the body weight; there are some symptoms that mean that your body has been in a state of water shortage, including headache, joint pain, muscle pain, constipation; less urine, strong smell of urine, yellow urine color, etc. The way of
and
to deal with water shortage is to replenish water, which has five principles. Don't drink water when you are thirsty.
we have always believed that when we are thirsty, our body needs water and needs to drink water. In fact, when thirsty, the body has been in a state of water shortage, and began to use the regulation system to adjust the water balance. At this time, although drinking water can supplement the lost amount, it is not the best time to drink water. Moreover, it is easy to drink a large amount of water at one time, which will increase the burden of gastrointestinal tract and dilute gastric juice and affect digestion. Drinking water at any time for several times. The drinking time of
and
should be distributed at any time of the day. The principle is a small amount of water for many times, about 200 ml each time. A night's sleep will lose a lot of water, although in the wake of no thirst, but the body will still be due to lack of water, blood viscosity. After getting up in the morning, drinking a cup of cold boiled water (150 ml) can reduce blood viscosity and increase circulating blood volume.
3. Boiled water is the first choice.
and
often drink white water, tea and drinks. White water does not contain energy and quench thirst. It is the best drink in daily life, and boiled water is the best in white water. Boiled water is easy to enter the cells through the cell membrane, promote the metabolism of the human body, increase the hemoglobin content in the blood, enhance the immune function of the body, and improve the disease resistance ability of the human body. It is the best choice for drinking water, which is clean, hygienic, simple and economical. Mineral water, mineral water, purified water can also be used as a choice, but not as the main drinking water. Fruits and vegetables are indispensable. They often drink congee.
vegetables and fruits contain more water, but also to promote health benefits, strive to do, dundundun vegetables, fruit every day. Often cook some grains congee, porridge can also add some fruit. Eat less fried, barbecue, spicy food.
5. Water the skin.
and
can also spray moisturizing products when they are dry, and moisturize their skin regularly, so that they can do both inside and outside.
39 Health Net( www.39.net )Original content, without authorization, can not be reproduced, violators must be punished. Please contact: 020-85501999-8819 or [email protected]