The
Chongyang Festival has a long history. It has been formed as early as the Warring States period. It was officially designated as a folk festival in the Tang Dynasty. Since then, it has been followed by the past dynasties. Together with the three festivals of new year's Eve, Qingming Festival and Zhongyuan Festival, they are collectively referred to as the four traditional Chinese ancestor worship festivals. In order to advocate respecting, respecting, loving and helping the elderly, the Chinese government designated the ninth day of September of the lunar calendar as the "old people's Day" in 1989. On December 28, 2012, the Standing Committee of the National People's Congress passed the newly revised law on the protection of the rights and interests of the elderly, which clearly stipulates that the ninth day of the ninth lunar month is the "old people's Day", which fully reflects the concern of the state and the government for the elderly. The activities of
and
are rich and colorful, including outing to enjoy autumn, climbing high to overlook, watching chrysanthemum, planting Cornus all over the place, eating Chongyang cake, drinking chrysanthemum wine, etc. No matter which form is adopted to celebrate the Double Ninth Festival, it reflects the connotation of paying attention to the health of the elderly and being close to nature. Dietary nutrition is the basis of health. On the Double Ninth Festival, let's talk about the dietary nutrition of the elderly.
,
,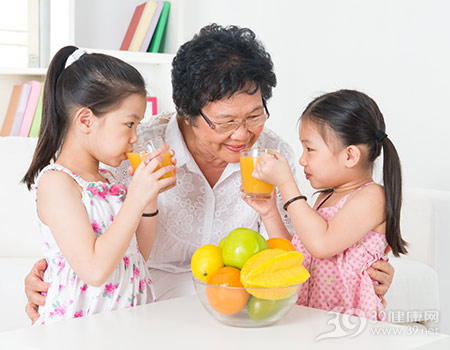 ,
,
1. The function of digestive system in the elderly with
and
is decreased, the chewing ability is weakened, the secretion of digestive juice and gastrointestinal peristalsis are reduced, and constipation is easy to occur. Some elderly people have increased risk of hypertension, dyslipidemia, heart disease and diabetes. Therefore, the diet of the elderly should follow the principle of "balanced nutrition, promoting health and preventing diseases". The choice of food should be diverse, thick and thin, soft and easy to digest and absorb. Coarse grain is rich in B vitamins, dietary fiber, potassium, calcium, plant chemicals and so on. Often eat some coarse grain, vegetables and fruits, can ensure the intake of dietary fiber, prevent constipation, prevent disease. Reasonable arrangement, happy eating
,
family and society should ensure the elderly's diet quality, dining environment and eating mood from all aspects. Not only to get a variety of tastes of food, to ensure the adequate intake of nutrients, but also to create a relaxed, happy dining environment. In order to promote the physical and mental health of the elderly and improve the quality of life, the elderly should keep healthy eating attitude and happy eating process.
3. Prevention of malnutrition and anemia
due to changes in physiological, psychological and socio-economic conditions, such as tooth reduction, oral problems and poor mood, will lead to loss of appetite and food intake. The elderly are prone to malnutrition or anemia and other nutritional deficiency or insufficiency. The disease resistance ability of the body decreases when malnutrition occurs. Therefore, the elderly should pay attention to the prevention of malnutrition and anemia. Older people are not the thinner and healthier they are. They should maintain a healthy weight. Often eat some iron rich food, such as liver, blood tofu, etc. Regular exercise can prevent the increase of the risk of hypertension, hyperlipidemia, diabetes and other diseases in the elderly with overweight or obesity. Therefore, more outdoor activities and sunlight exposure should be carried out to prevent or delay the occurrence of osteoporosis. When climbing high to enjoy the scenery, we should act according to our ability, protect joints and prevent sports injury.
39 Health Net( www.39.net )Original content, without authorization, can not be reproduced, violators must be punished. Please contact: 020-85501999-8819 or [email protected]