as we all know, eggplant usually uses several times more oil than ordinary dishes, otherwise it is difficult to fry. However, this makes it difficult for people with high blood pressure, high blood fat and weight loss. They want to eat eggplant and don't want to eat too much oil. What should we do?
,
,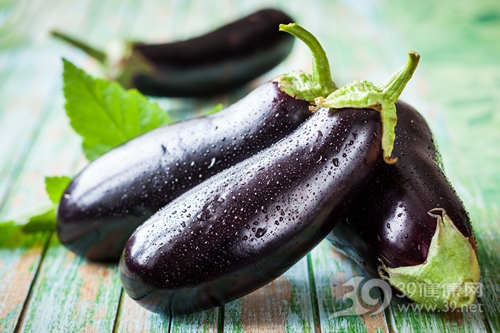 ,
,
in fact, there are three kinds of eggplant practice, which can not only save oil, but also do not reduce the flavor of eggplant. Come and learn quickly! The method of
,
for eggplant is 1. The method of
and
of cold mixed eggplant:
,
1. Put the cut eggplant in the pot and steam for 10 minutes. Take out and control the water. Be careful not to squeeze out all the juice of the eggplant, so as to avoid losing more nutrients. Then cut into strips, preferably by hand. Add salt, vinegar, garlic puree, sesame paste, coriander leaves and other cold mix evenly, then serve.
eggplant method 2. Stir fry tomato diced eggplant
method:
1. Cut the eggplant into small pieces of finger like size, and pat the garlic petals into pieces for use. Put 2 tbsp cooking oil in the pan, add diced eggplant and garlic, stir fry. Add a little vinegar. Change to low heat, cover and simmer for 2 minutes, add salt when eggplant softens, then put in small pieces of tomato, stir fry for several times, and then you can eat it on a plate.
and
eggplant practice 3, the ground three fresh, braised eggplant
in the production of these two traditional dishes, can be used to blanch hot processing, and then quick frying, avoid frying, can reduce the amount of eggplant oil absorption.
in addition, when making other dishes, you can also use some skills to make eggplant less oil and delicious.
(1) the eggplant should not be cut too large, such as cutting strips should be thinner, slicing should be thinner, cutting pieces should be smaller.
and
(2) before firing, marinate the eggplant with salt to leach the water, and then use it in the pot.
and
(3) after the pot is heated, put the eggplant into dry frying, reduce the water content, and then fry in oil.