most people like to eat vegetables, because it is light enough, it is also rich in nutrients. However, there are many people who add large spoons of oil when frying vegetables, which violates the principle of light. How can we make the vegetables light and delicious?
,
,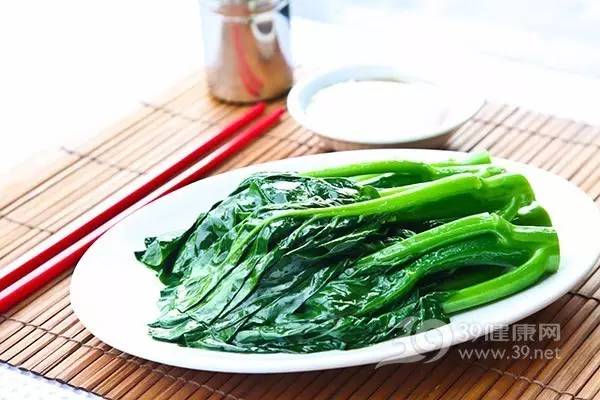 ,
,
method 1: cook
and
. First, boil half a pot of water (if you have chicken soup and broth, you can also use it, not too much water, vegetables can not be added), and add two spoons of sesame oil. Add spices as you like, such as a few peppercorns or a few white peppers. After boiling, add vegetables that are easy to cook, such as chrysanthemum, chicken feather, and tender amaranth. Cook for two or three minutes, turn off the heat and season. Add salt and chicken essence according to taste. I think some vegetables are delicious enough to do so. They have the feeling of serving vegetables. They are soft and delicious. Especially for vegetables that are easy to grow old when frying, this cooking method is especially good.
and
method 2: stir fry
and
pot, put 2 spoons of oil, add your favorite spices, such as onion, ginger and garlic. Spices under the pot with medium and small fire, stir for a minute, let the aroma dissolved in the oil. Then turn to high heat, add vegetables immediately and stir fry, usually for two or three minutes. Add salt when you are ready to cook. If you like, turn off the heat when you start the pot, and add a small spoon of soy sauce immediately to stir well. This can achieve the effect of edge and aroma.
and
method 3: blanching
and
, which is the same as blanching shrimp. First boil a pot of water, bring to a boil, sprinkle a spoonful of oil and salt, wash vegetables, put into boiling water in batches, cover and simmer for about half a minute. After boiling again, take it out immediately and spread it on a large plate to air. Add a spoonful of oil in the pot, stir fry seasonings (such as onion, ginger and garlic) according to your preference, add two teaspoons of water, then add two spoons of soy sauce or soy sauce, and pour them on the vegetables immediately. You can also directly add soy sauce or salt, vinegar and sesame oil to mix. You can add pepper, chili oil, chicken essence, cooked sesame, etc. to add flavor. This method is simple, fast, bright, crisp and refreshing, and the nutrition of vegetables will not be lost.
in fact, many vegetables are not recommended to use fried, because it is not easy to control the heat, and the loss of nutrients is serious, so it is best to use boiled or steamed, vegetables taste better!