chestnut is the love of many people, but chestnut shell is hard to peel, so people love and hate! How to peel chestnut? Is there a good way? Let's have a look!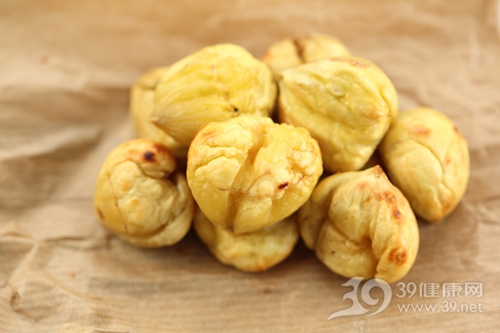 method 1: open the blister
method: boil water in the pot, turn off the fire, put the chestnut in, cover the pot cover and soak for five minutes, take out the chestnut, cut a mouth with scissors, a beautiful and complete chestnut will be peeled out.
and
are soaked in boiling water, so the surface of the chestnuts inside is very wet. However, some chestnuts will naturally separate due to the heat. When they are peeled, they will become two parts, but they are very complete and clean.
method 2: microwave method
method: use scissors to cut a gap on the surface, both left and right should be cut, and connected to form a symmetrical gap, so as to accurately split. Put it in the microwave oven plate, high temperature Ding for one minute, then take it out. Wrap out the microwave dish with cloth and let the chestnut cool for a while. Hand gently a break, chestnut on the peel out, very quickly.
and
should pay attention to prevent scalding. When taking out the microwave dish, you must wear anti scalding gloves, and let the chestnut cool a little before peeling.
and
method 3: peel the shell and soak in water. The method of
and
is to cut the shell of chestnut with scissors and peel off. Boiling water in the pot or 70-80 degrees water temperature is enough, into the shelled chestnut. Soak for five minutes, remove and drain water, then peel off the coat easily.
and
take a little time to peel, but after soaking in water, it's easy and easy to peel.