red bean is rich in iron and has the function of blood tonic, which is a good tonic for women during physiological period. Studies have found that there is a saponin in red bean, which has an adjuvant therapeutic effect on edema caused by heart disease or kidney disease. Red beans are very good, but it's not easy to cook red beans because it's hard to boil them. So, how can you cook red bean soup quickly?
,
,
,
,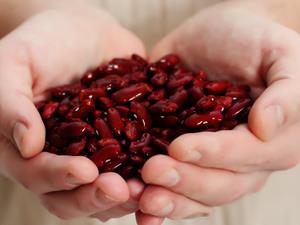 ,
,
1. The method of making red bean soup
1. Soak the red beans the night before and cook the next day. Generally speaking, the ratio of red beans to water is 1:2, which can be controlled by yourself. If you like to drink soup, you should add more water. 3. After putting the water in place, bring it to a boil and turn off the fire after keeping the water boiling for about half a minute. Don't open the lid and simmer until the soup cools. At this time, the soup becomes turbid and the red beans are cooked and rotten. When eating, you can reheat it to a warm temperature, and add some brown sugar or rock sugar to taste.
2. Other methods of cooking red bean soup
1. Stewing method of electric rice cooker: put the red beans into the electric rice cooker, add water to boil, turn to the heat preservation file, and repeat after cooling. The soaked beans can be boiled once or twice, and the ones without soaking should be 3-4 times. Heat preservation method: soak red beans for several hours, add appropriate amount of water, boil them, and then pour them into a thermos bottle, cover them well, and then stew them until they are cooked and rotten. Freezing method: the beans are soaked in hot water and frozen in the refrigerator. The next day, they can be cooked a little. Hot water soaking method: put red beans in hot water, cover them and soak them for half an hour, then boil them for more than ten minutes.
5. Pressure cooker stewing method: beans do not need to soak, put into the pressure cooker to boil for 5 minutes, turn off the heat, simmer for a while. Compared with the traditional high-pressure cooking method, this stewing method is more energy-saving, but takes a longer time.