fried tofu is a delicious dish, but tofu is easy to be broken, so it often sticks to the pan or disperses during the frying process. So fried tofu want to fry into a piece, coke outside the tender inside?
and
should choose the bean curd with solid texture.
,
,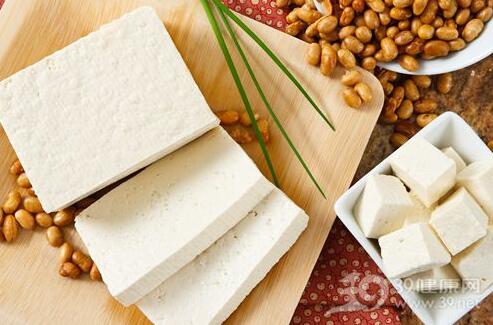 ,
,
there are many kinds of tofu in the market, such as tofu with solid texture, slightly thicker handle, and tofu with soft appearance similar to jelly. Different types of tofu are suitable for different cooking methods. If you want to make Mapo Tofu, you should choose the one with soft texture. If you want to make fried tofu, you should choose the one with solid texture, which is not easy to disperse in the process of cooking.
and
use medium fire instead of high fire.
and
Fried Tofu want to be delicious, it is very important to choose the intensity of fire. If the fire is too small, the surface of tofu can be avoided to be overcooked. However, due to the low fire power, the frying time will be longer, so the tofu inside will be too old; if the fire is too high, it is easy to fry the outer layer and the tofu inside is not yet ripe. So when frying tofu, you should choose medium heat. This not only can make the surface of tofu crisp quickly, but also can seal the moisture in the tofu to keep the inside tender and smooth.
and
oil does not have to be much, but it must be hot. When
and
tofu are fried, it is important that the oil is hot enough. When frying tofu, you don't have to put a lot of oil in the pan, but you must wait for the oil to heat up and smoke before you put the tofu in. You can also try to use ginger in the bottom of the pot before pouring oil, which can effectively solve the problem of bean curd sticking to the pot.
and
shake the pan to determine whether the tofu can be turned over.
and
fry tofu until both sides are brown and crisp, and then the inside is full and juicy, which tests the chef's skills in turning tofu. When can tofu be turned over? If you are too anxious to poke tofu with a spatula or chopsticks, it will affect the final appearance and taste of tofu. A small trick is to gently shake the pan. If the tofu can shake easily with the shaking of the pan, you can turn over and fry the other side.