,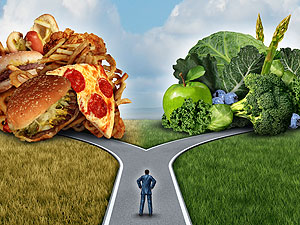 ,
,
method 1: choose the right restaurant
and
. The catering industry has the responsibility to provide consumers with a healthy eating environment – in the food supply, people should be able to find a reasonable choice of nutrition. In fact, many Chinese restaurants have a lot of relatively healthy food choices, such as millet porridge, corn paste, baked sweet potato and other cereals, vegetables, mushrooms, eggs and other vegetable stuffing dumplings or meat mixed dumplings with less fat, various cold dishes, boiled vegetables and other dishes with less oil, fish meat with steamed, stewed, boiled and other cooking methods, drinks can provide boiled water, soybean milk, tea wait. If you go into a restaurant where you have no choice but fried food, white rice flour staple food, and sweet drinks, you are unlikely to get enough vegetables, grains and non calorie drinks.
method 2: choose the right cooking method
in order to let the diners get the most exciting and enjoyable taste, many restaurants will have heavy oil and salt dishes, such as dry pan, boiled, dry fried, crispy and other dishes, they need a large amount of oil, or need to oil, fried processing. The fried oil is likely to be used repeatedly. For example, fried meat oil is used to make some dishes with strong flavor, such as spicy chicken diced chicken, boiled fish and so on. Therefore, if you want to avoid eating old oil, the simplest way is not to order fried and oily dishes, to cold mix, steaming, blanching, stir frying, stewing, oven baking and other cooking methods, restaurants are embarrassed to use oil for a long time to do. If you like heavy taste, you may as well order soups, stews, stews as the main course, with some fresh and less oil dishes. For example, order a sour soup fat beef or stewed beef, with a large dish, and then with a lotus pond stir fry or white heart.
and
method 3: choose the right food mix proportion
and
. In the same restaurant, some people order big fish and meat, smoked, roasted and fried, while others can match meat and vegetable, and the food is diverse. Generally speaking, fish, meat, eggs and bean products can supply high-quality protein, one or two of which are enough. A serving of fish or meat should be served with at least three times the amount of vegetables. Because there are too many meat dishes in the restaurant now. If you want a roast fish or stew, two people will eat too much for lunch. At this time, you can choose meat cold dishes, such as a portion of sauced beef or a portion of chopped chicken for meat dishes, the amount is relatively small; and then with two vegetable dishes, one dark green leafy vegetables, one other vegetable, it is good.
and
method 4: choose the main food
and
wisely. In the case of rich dishes, in order to avoid excessive heat, try not to order the staple food of oil, salt and sugar. For example, scallion cake, fried flour, sesame ball, Dandan noodles, etc., are both oil and salt, it is best to avoid. Ordering a "five grain Fengdeng" or "miscellaneous grain basket" is the most ideal staple food, including sweet potato, purple potato, sweet corn, taro, pumpkin, etc., which can greatly improve the diversity of staple food. It is not only free of oil and salt, but also helpful to control blood sugar and blood lipid. If there is no coarse cereals and potatoes, it will take more than half a bowl of white rice. If you go to the dumpling shop, steamed bun shop, pie shop, etc., you can order a meat and vegetable mixed dumpling or steamed bun, and add some cold vegetables to match. It's good to have a bowl of bean curd with rice and vegetables.
and
method five: avoid the soup of
and
restaurant in salty soup and thick white soup, often add chicken essence essence meat flavor soup, not necessarily high nutritional value, just stimulate tongue, and soup is usually more salty, will drink more sodium. Thick white soup is likely to contain too much fat, or it is simply made of emulsified soup powder. It is not advisable to drink a lot.
and
method 6: bring your own food to help balance nutrition.
and
restaurants usually don't serve fruits and yoghurt, but they are very convenient to carry. When you have a meal, you can eat the dishes of the restaurant and the cherry tomatoes and fruits you bring with you. You can eat them as cold dishes. It is refreshing and delicious, and you are comfortable.
if other people choose the place to order at noon, how to eat more greasy? Then try to make porridge and veggies for dinner when you go home. For example, boil a pot of millet oatmeal porridge, mix a cold dish, blanched or oil boiled green leafy vegetables, and then eat some bean products or drink a cup of yogurt, the next day is certainly comfortable.