Spring Festival table, is always full of fish, dishes in excess of the state. Especially in the parents' home for the Spring Festival, the old people are afraid that the food is not enough and the children are not enough. They have to make new dishes for almost every meal. After being exhausted by the food, the refrigerator is also filled with all kinds of leftovers. In order to avoid leftovers, the body can't stand so much fat and protein; if you don't finish eating, you have to continue leftovers. At the end of the day, it is often the children who go away and eat the leftovers for several days without any appetite, even abnormal health indicators. So, what's the leftover? How to deal with the leftovers? Here are four tips about leftovers:
. 1. You'd better leave meat dishes than vegetables.
and
meat dishes in the refrigerator can be kept for 1-2 days as long as they are thoroughly heated before eating again. Although some B vitamins are lost, the protein can be completely retained and no harmful substances will be produced. However, nitrite is easy to be produced in vegetable storage, and its antioxidant components, vitamin C, folic acid, etc. are extremely serious after storage and repeated heating.
and
on the other hand, meat dishes still taste good when reheated, while vegetables almost lose their food value after reheating. Therefore, in a meal, we should try to concentrate on calling on everyone to finish the vegetables, and the meat dishes can be reserved for the next meal.
and
in meat dishes, the most important thing to eat is aquatic products, while meat can be preserved for a long time. This is because aquatic protein is particularly vulnerable to microbial decomposition, and aquatic products are more likely to breed harmful microorganisms.
2. Prepare small fresh-keeping boxes in advance, and make effective use of the cold storage capacity.
due to the large number and variety of Spring Festival leftovers, using plates to store leftovers often can not effectively use the refrigerator space, making the refrigerator overburdened, and even because the plates are stacked one by one, there are things that the clapboard is fractured. In order to reduce the burden of the refrigerator and make rational use of the space, it is suggested to prepare some small square and rectangular fresh-keeping boxes in advance, put the leftovers into the small fresh-keeping boxes, and then arrange them in the refrigerator orderly. The storage location of
and
remains is also important. The most perishable foods, such as bean products and seafood, should be placed deep in the refrigerator or in the fresh-keeping drawer, because the temperature is the lowest here. Fried fish and fried meatballs with low moisture content can be placed on the outer part slightly, because the temperature here is relatively high, especially when the refrigerator is opened, the temperature is not stable enough. The rest of the juice can be placed in the refrigerator door, because the juice is more acid, bacteria are not easy to rapid propagation. Master the renovation technology of old dishes and turn leftovers into new ones.
and
are not so easy to accept when eating leftovers during the Spring Festival, both psychologically and in terms of food enjoyment. However, if leftovers are turned into new dishes, the feeling will be quite different. In fact, for many meat dishes, it is not difficult to change leftovers into new ones.
and
for example, if you have leftover spareribs in brown sauce, you can add curry powder to stir fry some onions, mushrooms, potatoes, carrots, etc., and then chop up the remaining spareribs and mix them to make curry onion fried spareribs, which will surely be very popular. It's the same with stir fried diced meat and sliced meat. First eat the vegetable part, and then mix the meat part with the newly fried fresh vegetables.
and
can be boiled into a soup with kelp, mushroom, radish, vegetables, etc. if it is a large piece of meat without bones, it can also be considered to break it, such as cutting the pork into pieces, tearing the chicken into shredded chicken, sliced pork sliced into shredded meat, and then mixed with cold vegetables, or made into pie, spring rolls raw materials.
if the original oil stewed prawns, you just need to remove the oil, stir fry some tomato sauce, and transform it into tomato prawns, which is another flavor. Squid, shrimp and other fresh seafood can be used as ingredients for soup and noodle soup.
and
in this way, in fact, is equivalent to introducing vegetables into a new meal instead of adding meat dishes, which is conducive to improving the nutritional balance.
if the rice left is more simple, add black sesame, red dates, oats and lotus seeds to make porridge together. It tastes really good and healthy. 4. Reasonably plan and eliminate the leftovers in batches. Every meal may have new dishes turned into leftovers, and the dishes that have been renovated may still be left over. Therefore, if we do not control the total amount of dishes in a meal, leftovers will inevitably and gradually accumulate. Therefore, after the 30-year meal, we should try our best to control the number of dishes in each meal. We should introduce new vegetarian dishes for each meal, and at the same time launch renovated old dishes in a planned way. We should be very cautious in serving new meat dishes. There may be five or six kinds or even more leftovers in the
and
refrigerators, but they must not be completely renovated in a single meal, because that will inevitably lead to a large number of new leftovers. Therefore, according to the order of aquatic products before meat, first light dishes and then strong flavor dishes, each meal can have 2 kinds of renovated dishes, and ensure that these renovated dishes are no longer left. The way of
and
to eliminate leftover dumplings is the same. If there are more leftover dumplings, never take them out for heating. Instead, after asking for opinions, take some of them out, bake or fry them, and finish the whole meal. The rest is kept deep in the refrigerator and left to wait another day at low temperatures. In this way, the food can be avoided from being heated repeatedly.
and
have the above four suggestions, which may be helpful for the storage and handling of Spring Festival leftovers, but after all, the leftovers are not as good as the new ones. If we can reasonably arrange the amount of food in the festival, we will not let ourselves fall into the trouble of leftovers filling the refrigerator. Today is an era of abundant food supply. Supermarkets and shopping malls are open for business during the Spring Festival. The eating concept of the Spring Festival should keep pace with the times. Why follow some outdated old habits and let the family eat leftovers with frown every day?
here we must remind you that you should not force yourself to overeat for fear of wasting leftovers. Because these extra food, if it enters our body, will bring a lot of garbage and heavy burden, and notIt is also a great pity to say that pancreatitis, bacterial food poisoning and gastrointestinal diseases are not worth it. It is also a great pity that the gains and losses of blood sugar, blood fat and blood pressure are not worth the loss, and that fat is accumulated on the body. If
and
have been heated repeatedly for two days, it is suggested to discard the leftovers, which is a waste of resources rather than harm health.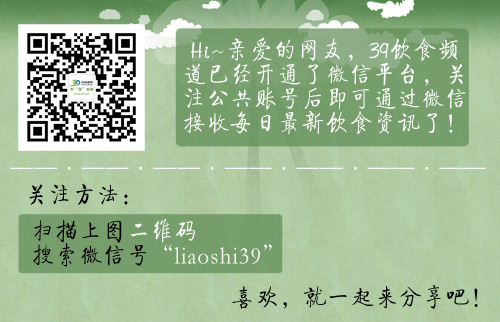 "